Cash Advance Loan for Short Term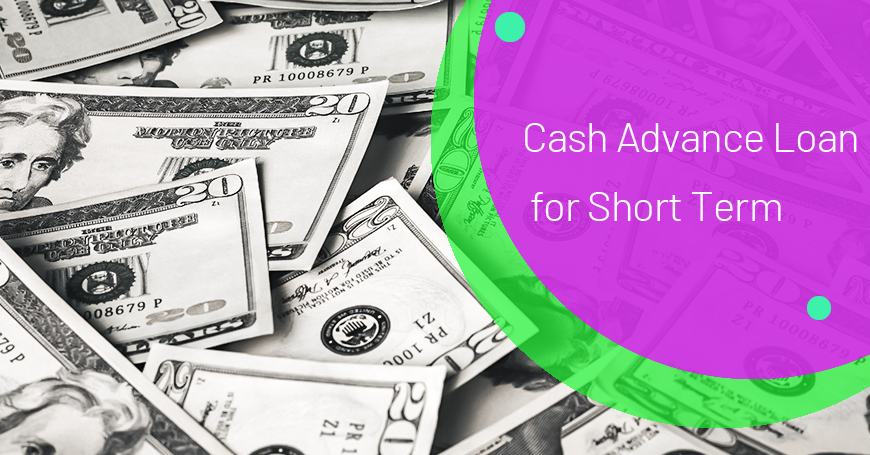 Credit card companies give you more than a line of credit for store-bought items or online purchases. They also grant you a fixed amount which you can use to borrow cash. You can quite literally go to an ATM and use your card to withdraw money. Unlike a savings or checking account, the money you took out will not be deducted from your existing balance. This will be charged with interest and you will have to repay the money within a month or for the period agreed.
Of course, the longer the term of payment, the higher the interest you'll be. Unlike charging purchases or bills payment on your credit card, a cash advance allows you more freedom to use the money however you see fit. However, be warned: cash advances can cost a lot in terms of interests and charges. So if you have other sources of funds or other places you can borrow money from, go there first.
What is a Cash Advance?
Credit card companies give cardholders the opportunity to borrow cash against their credit limit. There usually is a set amount you can borrow in cash – a percentage of your credit limit – but this slowly increases over time, too.
Cardholders who wish to withdraw money from their cards need to have a PIN code or secure password which they need to enter at the ATM. This verifies that the transaction has been performed by an authorized person. Most of the time, the issuing bank sends cardholders the passcode by mail. The code needs to be entered and activated before it can be used in an ATM.
Once the money is dispensed, the amount withdrawn is deducted from the cardholder's available credit, similar to a purchase.
It is important to clarify that a credit card cash advance is different from other cash advance loans. The name may sound the same, but the latter are short-term loans issued by a payday loan provider. This kind of cash advance loan does not require a strict background check on your credit history, nor do you have to pay the bank every month.
This cash advance loan is paid directly to the lender.
| | |
| --- | --- |
| Loan Amount | Up to $5000 |
| Interest Rate | Varies |
| Lender | Direct Lender |
| Min. Credit Score | None |
| Loan Terms | Short Term |
How Much Cash Can You Withdraw?
Credit card companies set cash advance limits when they issue you your credit card. It can be as little as 20% of your credit line. While being able to borrow cash may seem convenient, cash advance loans come at a steep price.
Cash Advance Fees. The credit card company charges you a flat amount for each cash advance. Others charge a percentage of the amount borrowed.
ATM Charges. These fees are charged by the bank or financial institution which handled your cash advance transaction. Not all credit cards have their own ATMs so you might need to use another network. Of course, some fees are applied.
Interest. Cash advance loans have very high-interest rates. This is meant to dissuade borrowers from extending the term of the loan very far. Credit card companies charge much higher fees for cash advances than they do when you use your credit card.
Borrowers need to be very careful when using this cash advance option. If you have luxury of time to shop around and look at other cash advance loan types, like installment loans, you will most likely find that payday loans are more to your advantage.
What banks do cash advances?
There are different types of bank cash advances. These include credit card and debit card cash advances. For all of these types of cash advances, it is common to have a quick money release, but at high-interest rates, and fees.
Credit card cash advances. The majority of bank-issued credit cards offer cash advances. These are charged a nominal fee of around $10 or 5% of the cash amount, whichever is greater. These are considered as part of the outstanding balance or against the total credit limit. Additionally, advances have a different interest rate compared to the standard credit card interest rate. Each bank and credit card company have their own interest rates for their spot advances. This encourages the customer or borrower to make payments fast and avoid late fees.
Credit card advances can be availed of through an ATM. This is an immediate release of money because there is an existing credit limit. Typically, you can avail of a specified maximum advance or the balance of your credit limit, whichever is lower. You are still limited to your credit line. The big advantage is that you don't even have to wait for a single business day to get loans. You also don't beed to go though an online application or scout for lenders.
Some banks also offer cash advances on their debit cards. Debit card cash advances are charged a lower rate of $5 or 3% of the withdrawal amount. Debit cards are connected with an existing savings account. This may be a salary account where your company automatically deposits your monthly pay. Debit cards are usually only used as long as there is an existing balance in the bank. For this reason, not all banks offer advances if the amount will deplete the savings account balance.
Whether you use a credit card or a debit card, the cash advance loan is not treated like a regular loan, where there is a grace period prior to the repayment period. The repayment period starts immediately upon withdrawing from the ATM.
There are other cash advance loans that do not go through a bank. These include These include merchant cash advances and payday loans.These include merchant cash advances and payday loans.
Merchant cash advances are offered to businesses by banks and other alternative lending companies. The loans are backed by future receipts or credit card sales. The banks already have a history of business revenues from these sources and use the information to decide on the loan. These loans are not open to individuals.
Payday loans are short term loans offered by alternative lenders or firms firms to individuals. These are quick loans with small loan amounts and fast terms of payments. Individuals with low credit ratings can also avail of these loans. The amount of the payday loan can range from $50 to $10,000. The fees are typically around $15 per $100 borrowed.
In most instances, the payday loans application are processed immediately, either within the day or by the next day. There is also a minimum of requirements. In most instances, the application only needs a copy of the borrower's identification card or driver's license, and a copy of the latest payslip. This is enough for the lender to determine if the borrower can repay the loan amount.
Payday loans are meant to be repaid by the next payday. However, the repayment period can be extended upon renegotiation.
Can I get a cash advance with bad credit?
Yes, it is possible to get an advance even with a bad credit rating.
An advance using a credit or debit card are automatically processed and released via the ATM. These kinds of funds are part of the terms and conditions signed with the bank, and are offered as part of the features and services of the credit card or debit card.
By design, advances from a payday loan or even online cash advance are meant for those with low credit scores or with bad credit. In most cases, the only requirement is a copy of the latest payslip. This helps give the assurance that the lender can repay the loan. If you, the customer, feels like you are falling in a cycle of debt, you can sign up for credit counseling or seek help to consolidate debt.