Bad Credit Guaranteed Installment Loans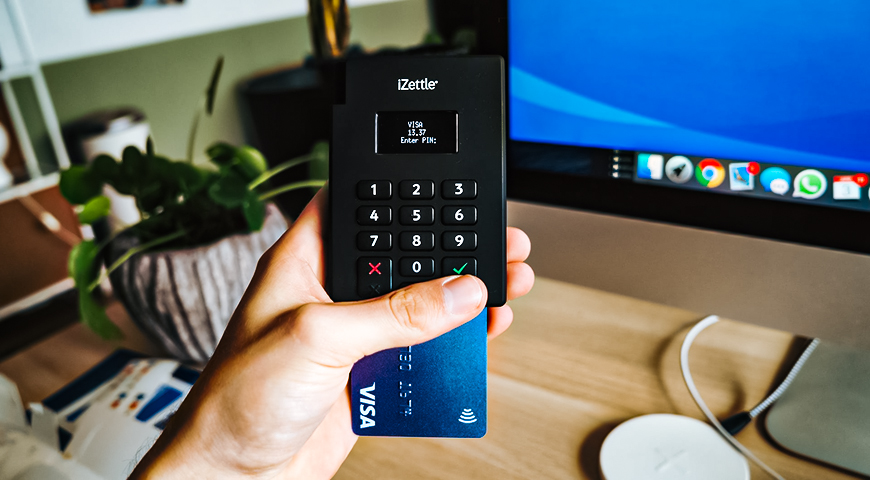 If you're just starting your life after graduation, you may find it challenging to get a job. The professional job you are aiming to require a substantial amount of experience, but you either lack experience or the skills and experience that you have do not match. 
 For borrowers with poor or zero credit, you know how it feels to be someone fresh out of college. You may not have a meaningful credit history or you have a credit record that you feel ashamed about. You try to apply for a loan here and there but you always get rejected – which leads you to think, "Will I ever be qualified for a loan?"
 The truth is, there is no way to get 100% guaranteed credit in the lending industry. But the good thing is, many lenders have more reasonable eligibility requirements that will accept your loan request despite having poor or nonexistent credit.
Can I Get a Guaranteed Installment Loan if My Credit is bad?
 As the name suggests, an installment loan is a type of credit that has a series of fixed monthly installments. A personal installment loan is a suitable option when you need the funds to purchase something since the repayment period can last several months to a few years – sometimes as long as seven years to pay.
If you are planning to buy a high-ticket item, an installment loan is highly recommended. At USFinancer, we offer the best personal loan product with flexible amounts for qualified borrowers.
Take note that requirements will vary depending on the lender. Most loan providers have very basic eligibility requirements to obtain an installment loan, with an active checking account as one of the most important. You should also meet the minimum salary required by the lender. The approval of your loan may also depend on the loan amount you are requesting and your credit score.
Before choosing a personal installment loan, you must examine all the aspects of the loan. It is wrong the simply focus on your monthly payments. The total cost of the loan will be influenced by different factors such as the interest rate or APR (annual percentage rate), the monthly amortization of the borrowing, and the duration of the loan.
You may be tempted to get the loan with the longest terms to get the lowest monthly payment. However, longer loan terms will result in more interest payments, increasing the total cost of your loan.
| | |
| --- | --- |
| Loan Amount | Up to $5000 |
| Interest Rate | Varies |
| Lender | Direct Lender |
| Min. Credit Score | None |
| Loan Terms | Short Term & Long Term |
Getting the Best Bad Credit Short-Term Loans
Unlike a personal installment loan which is suitable for financing larger purchases with longer repayment terms, a short term loan is meant to handle short-term financial needs. Short-term loans have terms ranging from one week up to six months. These short-term loans are also referred to as payday advance loans or cash advances and are repaid in one payment. The single payment already includes the interest rates, fees, and principal amount borrowed.
Smaller amounts are typically offered for short-term loans compared to other types of credit. If you are looking to borrow somewhere between a hundred dollars to a few thousand, a short-term loan is your most viable option. USFinancer will connect you to hundreds of short-term loan providers, allowing you to obtain and compare various loan options with only one application online.
Short-term loan providers have simple and flexible borrowing requirements so it's almost guaranteed that you can get the loan that you need. However, this flexibility and convenience can result in an expensive loan. It is important to note that short-term credit is associated with high fees and interest rates. It is not surprising for a short-term loan to have an APR of 400% and more.
One more thing that you have to consider is that a short-term loan must be paid in full on the due date which can be difficult for some borrowers to handle. If you are unable to pay back the entire amount at the end of your loan, you will end up paying hefty loan charges on top of the amount that you owe.
If you have to extend the terms for another week or month to dodge late payment fees, you will still have to pay the rollover fees as a result of extending your short-term loan. If you think you cannot pay the money that you borrowed in a week or so, you should consider taking out an installment loan. A personal installment loan is easier to manage because of the fixed and smaller monthly amortizations. You can pay off the loan in a few months or more, depending on your affordability.

Can I Obtain a Guaranteed Credit Card Loan If I Have Bad Credit?
Some people will frown at the thought of using a credit card as an alternative to personal loans. But in essence, using a credit card is just like getting a personal loan, only much more convenient. Think about it – if you own a credit card, you have likely used it to purchase something or pay for your bills when you didn't have enough cash to spare. Most people think that credit card interest rates are exorbitant, but compared to the APR of short-term loans, the average credit card interest rates are not too bad.
There are different options if you want to obtain a credit card – you can either get a secured card or an unsecured card. A secured card is a guaranteed credit card type financing that does not subject the borrower to a credit check. You should review the different features of secured credit cards before getting one.
Compared to a short-term loan which has fixed interest rates based on the loan agreement, you can avoid paying for interest rates if you can settle the outstanding balance before the credit card company posts monthly interest rates and fees. As long as you can settle the full balance before the billing date, you won't be charged any interest on your purchases.
It is also important to note that some credit cards will charge a certain fee to cardholders such as an annual fee. This fee is typically charged from the time you started owning a credit card up to the anniversary of your card every year.
 Other credit card fees may include:
Credit card processing fees

Credit card program fees

Credit card cash advance fees

Credit card balance transfer fees
These fees are typically one-time fees that will be charged upon opening the account. Other fees like credit card balance transfer fees and cash advance fees are additional card services that may not be incurred if you do not use any of these services.
Building Your Credit By Using Your Loan Wisely
Getting financial relief can indeed be difficult when your credit is bad or limited. Although it may be challenging to get a loan when your credit history is imperfect, it is not impossible. If you check from the right sources, you will find a loan provider who can give you an almost guaranteed loan with flexible borrowing requirements.
Of course, there is nothing better than having good credit so that you will have plenty of financing options available. You should start building or improving your credit now. A loan can be a good instrument to build or repair your credit whether you opt for a credit card loan, a short-term loan, or an installment loan. If you are granted a loan, use it wisely: take it as an opportunity to have a better credit score by being a good and reliable borrower.
Having a bad credit score, or a limited one is not a life sentence. Numerous loan providers will work with you despite your credit reputation. If a lender grants you a loan, use the borrowing as a chance to make your credit score better by paying your dues on time. A good credit score paves the way for better loan deals which you may need in the future.