Guarantor Loans For Bad Credit Apply For Up to $5,000
---
Guarantor Loans For Bad Credit Holders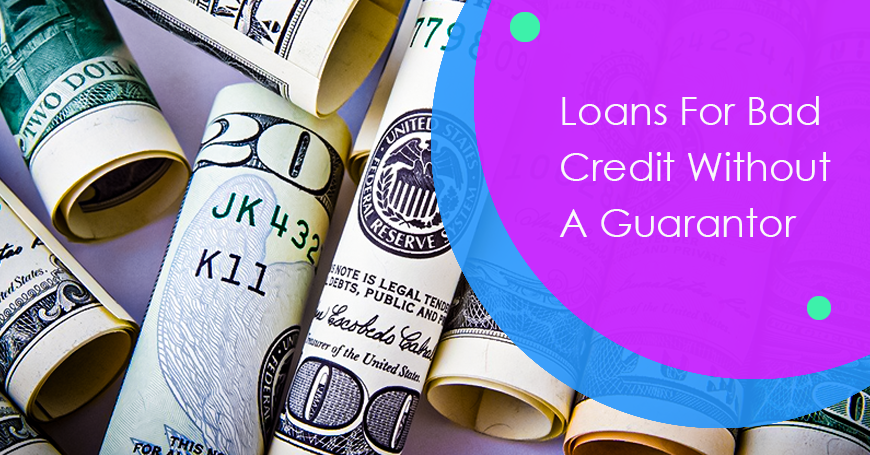 Loan applications can be a challenge for people with less than stellar credit ratings. Lenders need more proof that you'd be able to pay off the money that they will lend you despite your poor credit records. In most cases, a loan application with no guarantor will push lenders to run a credit check to assess if your scores qualify for their requirements. It is because you are the only one responsible for your loan. But when you apply for a these types of loans, it is a little different.
For these types of loans, you are required to have someone guarantee payments for your loan. It means that these people will agree to pay for your remaining balance in case you are unable to pay. If the loan guarantors has an unblemished rating, creditors are more likely to approve your loan application even if you have poor credit records.
| | |
| --- | --- |
| Loan Amount | Up to $5000 |
| Interest Rate | Varies |
| Lender | Direct Lender |
| Min. Credit Score | None |
| Loan Terms | Short Term & Long Term |
Understanding Guarantor Loans
In case you are finding it hard to take out a loan because of your credit profile, applying for a guarantor loan is an excellent alternative. Many lenders like credit building societies and traditional banks are stringent when it comes to the approval of people with bad credit.
Thus, having a family member or friend to guarantee payment of the debt in case you fail to pay the amount is a great alternative that you should consider.
People with bad credit scores sometimes opt to take out these loans because of the limitations set by lenders. With terrible credit profiles, borrowers are denied their loan applications. Lenders need some security or a person to guarantee you so they would offer a new credit account eventually.
Your guarantor will reassure the lending company that they will get paid on the money they lend. In case the borrower defaults on the agreement, they will step up to pay back the loan. In most cases, guarantors are required to be homeowners or have sufficient wealth to cover the amount borrowed.
Above Standard Interest
Several factors influence terms and interest that comes with these loans — for instance, the loan amount, loan duration, and your financial history. Generally, these loans come with steeper interest rates than traditional loan offers. It reflects on the borrower's lousy credit score and the risk that lenders will take in approving this loan.
To qualify for a this kind of loan from any lending institution, applications should be at least 18 years old. Having a regular job is required, along with an active bank account. Your guarantor must be more than 21 years old and has a good credit history.
How Do Guarantor Loan Work?
Borrowers that have been turned down by credit company tend to resort to guarantor loan offers. It is a great alternative to get immediate cash needs with reasonable terms and interest. On the other hand, you might find it challenging to find a guarantor who will help you obtain a loan.
When you apply for guarantor loans, you should not worry about the lender getting through your guarantor. The guarantor will only be called as a last resort in case you fail to pay the loan amount. Guarantors will be the one to take over your repayments until the loan is paid.
Who Can be A Loan Guarantor?
Anyone can be a guarantor. In some cases, it can be a parent, grandparent, siblings, aunts, and uncles, cousins, or friends. Just as long as you keep separate bank accounts and do not share finances, you can be a loan guarantor for somebody you trust. The minimum requirements to become eligible to be a is 21 years old, a good credit score, and financially stable. Homeowners are credible guarantors for loan applicants.
If you are a guarantor, you have to reassess your relationship with the person taking out a loan. Do you trust their capacity to make timely monthly payments on their loans? Are you 100% sure that they can afford to repay the loan? Most of all, will you be comfortable taking over the payments in case something goes wrong? If somebody asks you to guarantee for a loan, you should be well-aware of the potential responsibilities that come with it.
Will Lenders Check My Guarantor's Credit?
Companies usually run a soft credit check on guarantors who sign up credit agreements with them. It is part of the company's policy to check their background and credit rating to ensure that they did not have issues in bill payments in the past. A soft check will not cause any dent in their records, and it will not impact their score.
There will still be instances when the guarantor is not accepted, but they will let you know their reasons. Thus, make sure you have back-up guarantors in case your first choice is not eligible for a lender.
Are Guarantor Loans A Good Idea?
For people with perfect credit, looking for unsecured loan financing options is easy and convenient. You can easily take an unsecured personal loan from traditional banks and other financial institutions. They offer low-interest and friendly terms for people with good credit scores. On the other hand, for those with bad credit, or when you are still building up a good credit score, this kind of loan is a good idea.
Guarantor loan are ideal for young borrowers who still have not built up their good credit scores. With this loan, borrowers can slowly build their credit, and with a regular repayments, lenders will know that you are trustworthy and increase your score. More so, borrowers going through rough financial situations and has a poor credit history can get back on track with the help of a guarantor loan.
Some people consider this kind of loan to be a bit more expensive than regular loan types and are not regulated by the financial authorities. But it should be viewed differently. People with prime scores can take unsecured loans with as little as 4% APR, but with bad credit on hand, unsecured loans can go as high as 99% APR. Therefore, guarantor loans with a maximum 50% APR is a reasonable rate.
On the other hand, it is not easy to ask someone to be your guarantor for the loan and make payments for you. But having one to help you out will bring down possible rates to as low as 40%. Thus, don't be ashamed to start a conversation with a close friend or a family member. These loans allow repayments for up to five years, though you may also repay the entire amount without any severe penalties.
For these reasons, guarantor loans are ideal for those who need to finances but are hurdled by their credit score.
What does it mean to be a guarantor on a loan?
There are various reasons why someone will need a guarantor. Some of the most likely causes include their lack of good credit history, a low credit score, or the fact that they are applying for a guarantor loan.
Before you agree to be a guarantor, you have to assess the responsibilities that come with it seriously. Keep in mind that deciding to be someone's guarantor, you also take on the responsibility of repayments for their debt if they are unable to do so.
It is a serious commitment that you should carefully think about. If it involves a debt of a large amount of money, you may seek legal advice if you need it. Likewise, if you make a payment to settle the loan, there are severe consequences for your credit, and it may also put you at a disadvantage when it is your turn to borrow from creditors.
Do any banks do guarantor loans?
Most banks do not offer guarantor loans, but there is some broker that accommodates borrowers seeking this type of loan. At present, these are banks that may condition the loan for a guarantor after reviewing the application.
If for some reason, they find the documents unsatisfactory, like when the applicant has a low score, or there appears to have some bad credit, these banks may reconsider your credit if somebody will guarantee payments for you. Therefore, you need to find someone to help you out so that your cash advance will be approved.
The bank may still subject your application and your guarantor for verification and checks, so make sure to have a backup in case your application still gets denied, or your guarantor is not accepted.
Guarantor Loans For Bad Credit
This type of loan is an excellent option for borrowers with bad debt. These people are likely to be turned down by traditional lending institutions or banks. Having a guarantor in loan can help you take out a loan at more reasonable rates. Payment is more manageable, and often, a company will allow you to borrow a higher amount than when you take a loan from payday companies. Although the rates as still higher than the usual unsecured loan rates, it is around 50% APR and the Financial Conduct Authority authorised and regulated it.
Rebuilding Your Credit Score
One significant benefit of applying for a share guarantor for loan is that it can help you restore your score. Your timely payments will be reflected in your credit record, and it will increase your chances of acceptance at traditional unsecured loans and credit cards. You will soon enjoy better interest rates when you take out a loan.
Additionally, you may also use credit builder cards to help you build good credit records. Likewise, bear in mind that taking out loans or applying for credit builder cards can help you increase your poor credit, but you should learn to borrow sustainably. More so, you have to meet all your payment obligations to avoid being penalized with higher rates and interests.
Before you take out a loan, you might also check your credit score first. You may be able to find some problems that you can fix, or you might have a better score than what you think.