Short Term Loans Apply For Up to $5,000
---
Short Term Loans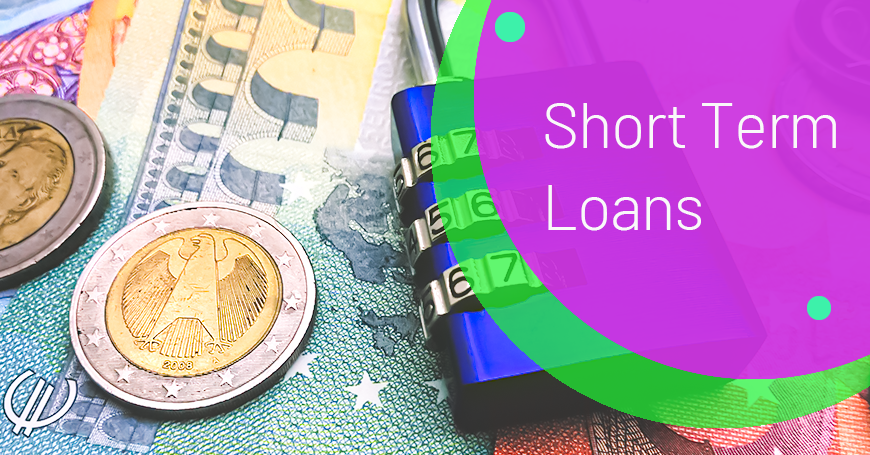 Whether you need a loan for personal or business use, a viable option for those who need cash immediately is a short-term loan. Different people have different reasons to borrow money. It is important to have the right knowledge before applying for a loan. Armed with the proper knowledge, you will know what to expect and find a suitable loan deal that meets your needs.
What are Short-Term Loans?
Short-term loans are types of financing that let you borrow funds and then pay off the money with interest in a year or less. Banks offer different kinds of loans, but a short-term loan from an online lender is different because you have a year or less to pay back what you borrowed instead of a few years.
| | |
| --- | --- |
| Loan Amount | Up to $5000 |
| Interest Rate | Varies |
| Lender | Direct Lender |
| Min. Credit Score | None |
| Loan Terms | Short Term & Long Term |
Online Short Term Loans 101
If you are in need if a short-term loan, USFinancer can assist you to find the best loan deal. You will find a variety of short-term loans that you use to finance your needs.
Short-term loans have several benefits over other types of loans:
The amount you can get from a short-term loan is from $100 up to $5,000. The amount depends on the lender and your creditworthiness.

If you want to borrow a larger amount with longer terms, you should consider applying for a secured, long-term loan.

The loan that will be granted to you will be based on your earnings, while secured loans require collateral such as the title of your car and mortgage.

If you get a short-term loan, you can pay off the amount in a few years up to a year.

Secured, long-term loans will take a few years to repay

Payday loans, a type of short-term loan should be repaid on your next salary day
The Benefits of Short-Term Loans
Obtaining a short-term loan is easier than getting a longer-term loan or traditional loans from banks.

Bad credit will not hinder you from qualifying for a short-term loan.

A short-term loan application is quick and 100% online.

There are fewer fees and interests to pay compared to installment loans.
You don't have to undergo hard credit checks; online lenders only run soft credit inquiries.

There are no fees in case you pay for your loan earlier than scheduled.

Applying for a short-term loan online will get you as much as $5,000.
The Drawbacks of Short-Term Loans
Short-term loans have higher interest rates.

You have to pay back the loan within a year.

Short-term loans are not suitable as a long-term financial remedy.
Applying for a Short-term Loan is Quick and Easy
There is a lot of paperwork involved in getting a loan with longer terms. You also have to wait a little longer just to find out whether you are qualified for long-term credit or not.
If you take out a car title, the loan provider will take steps to inspect your vehicle before offering you a loan. Taking out a long-term is more complicated, and there are more requirements to complete. A short-term loan lets you get the cash that you need without having to worry about too much documentation and procedures.
How can I Get a Short-Term Loan with USFinancer?
Getting a loan with US Financer is fast and easy:
Fill up an application form at our website – it will only take you several minutes to do it.
Choose the type of loan that you want to apply for. A payday loan will get you $100 up to $1,000 or more, depending on your qualifications. You can be granted $100 up to $5,000 for an installment loan.
Receive the proceeds of the loan. The great thing with online lenders is that you can get cash faster than applying for a loan from a traditional lending firm.
US Financer is your partner in getting a speedy and affordable short-term loan. There is no need to undergo grueling loan application processes – just accomplish the online application form and we will get to you as soon as possible.
What are the Other Names of Short-Term Loans?
Short-term loans come in different forms, one of which is a payday advance. If you are looking for a fast and immediate solution to your financial emergency, a payday loan is one of the best options because lenders have flexible requirements to meet.
Can Someone with Bad Credit Apply for a Short-Term Loan?
Online lenders make it easy for borrowers with different kinds of financial situations to obtain a short-term loan. Since these loan providers receive numerous loan requests every day, they will not conduct a comprehensive inquiry on the credit history of every applicant.
If in case you get denied a loan, remember that the online lender reserves the right to approve or reject the borrower's loan request.
Getting a Short-Term Loan with Bad Credit
If your credit is anything but spectacular, you can still get a short-term loan through an online lender. Some lenders are not very strict so borrowers with bad credit can still get a loan despite their credit reputation. As long as you submit all the requirements that they need, there is no stopping you from getting the financial help that you need.
Different Kinds of Short-Term Loans
Depending on what you need, there are various kinds of short-term loans.
Payday Advance
A payday loan is one of the most popular and most common short-term loans available to consumers. You are required to pay the entire amount plus interest once you receive your check on the next salary schedule. Payday loans are one of the easiest loan types to obtain. There has been a lot of negative press about payday loans because of its sky-high interest rates.
Online Loan
Another popular short-term loan available in the market is a personal loan obtained online. It has many similarities to a payday loan. The main difference of an online loan to regular types of credit is that it can be requested online. There is no need to physically visit the lender's office. After submitting your loan application online, you will receive feedback on whether your loan is approved. In most cases, you can receive the money on the same day up to the following business day. Most online loan providers work fast, so you can be sure that you can get your loan approved within the same business day.
Doorstep Loan
A doorstep loan is a short-term loan where an agent visits you to discuss the terms and conditions of the loan once your application is received.
Apply for a Short-Term Loan with US Financer
As much as you do not want to go through the hassles of applying for a loan, sometimes an unexpected situation brings you to a point where you need to apply for credit. Remember, however, that you should not make it a habit to get a loan every now and then. It is important to manage your finances well to be able to sustain your regular and emergency expenses. There are different ways to achieve financial stability, and that should be your goal.